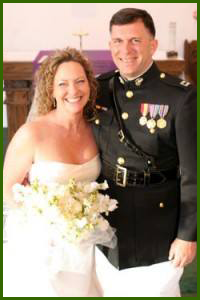 Meet the Owners
Montessori Country Day School is currently run by Bill Vesterman, a graduate of Harvard University who began working in the field of education in 1998. In addition to his previous experience in the field of education as the Principal of a K-12 school, he also has experience in investment banking in the US and abroad and was an Infantry Platoon Commander and Executive Officer during two tours in Iraq with the US Marines. He brings to the school his great interest in, and dedication to, the education and preparation of students for success in today's world.
Assisting Bill is his wife Lisa Vesterman. Before becoming an owner of Montessori Country Day School, Lisa worked for over 20 years as a Commercial Real Estate Property and Asset Manager. She uses her knowledge of operating and maintaining commercial facilities to help the school run smoothly. Lisa has been involved in education most of her life through her mother, who earned her Masters Degree in Special Education and taught for over 20 years.

To read more about his approach to academic education, click the button below.